Moderators: cinephage, Karras, Rockatansky
murphy

Ray Charles
Posts: 13072
Joined: 18 Aug 05, 13:29
Bob Dylan - Murder Most Foul (2020)
murphy

Ray Charles
Posts: 13072
Joined: 18 Aug 05, 13:29
When Love Breaks Down - Prefab Sprout (1985)
murphy

Ray Charles
Posts: 13072
Joined: 18 Aug 05, 13:29
It's Ok Johanna - Kevin Rowland & Dexys
murphy

Ray Charles
Posts: 13072
Joined: 18 Aug 05, 13:29
Come wander with me - Bonnie Beecher (1964)
Papus

Machino
Posts: 1073
Joined: 1 Jun 20, 13:48
Location: L'entre-terre
Père Jules

Quizz à nos dépendances
Posts: 16831
Joined: 30 Mar 09, 20:11
Location: Avec mes chats sur l'Atalante
Barry Egan

Assistant opérateur
Posts: 2038
Joined: 5 Jan 12, 18:51
Selon Pitchfork, c'est la chanson de l'année. Je ne suis pas loin d'être d'accord. Tout l'album est merveilleux de toute façon. Il se chante du début à la fin comme un vieux "Bee Thousand" des familles.
murphy

Ray Charles
Posts: 13072
Joined: 18 Aug 05, 13:29
Leonard Cohen - If It Be Your Will
Thesix

Accessoiriste
Posts: 1979
Joined: 27 Jul 19, 19:18
Avec Jennifer Warnes, si touchante pendant la tournée de 1972 de Leonard Cohen (DVD
Bird on a wire
- Blaq Out)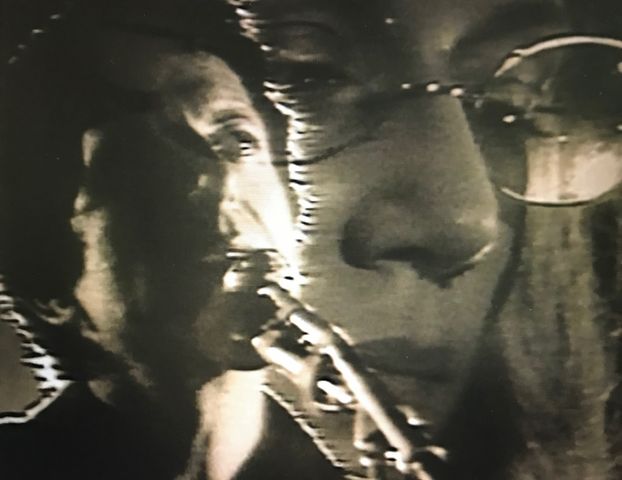 Spoiler (cliquez pour afficher)
Elle a dit quelque chose comme "
J'étais jeune quand j'ai rencontré Leonard Cohen, et j'ai pensé que la vie allait être formidable si je rencontrais des belles personnes comme ça, et puis...
"
Amazon, c'est le mal (avec l'augmentation des débits).
Papus

Machino
Posts: 1073
Joined: 1 Jun 20, 13:48
Location: L'entre-terre
Ah Léonard Cohen, une grande histoire d'amour, des insomnies à lire ses textes et écouter les reprises de Graem Allwright, bercé depuis l'enfance aux cassettes qui passaient en voiture.
J'ai une préférence pour The partisan, Suzanne, The stranger song ou encore the last year's man et le John McCabe d'Altman est un de mes films préférés en (grande) partie grâce à la BO signée par le poète nasillard. Je ne sais pas d'ailleurs s'il a composé pour d'autres films...
Je l'aime tout autant vieillissant et un morceau comme celui ci est du miel pour mes oreilles :
murphy

Ray Charles
Posts: 13072
Joined: 18 Aug 05, 13:29
Lhasa - Soon This Space Will Be Too Small